Teeth Straightening
Thank you! After finishing my 6 Month Smile Treatment I am so happy. The results are better than I had expectedSix Month Smiles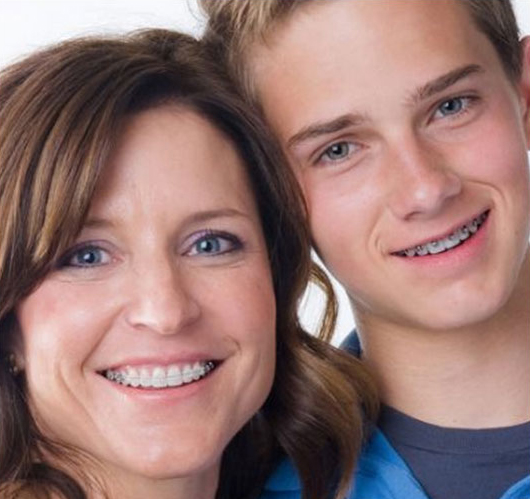 Orthodontics for Children and Adults
Straightening your teeth will give you a naturally beautiful smile. At our practice on Blandfield Road in Balham we offer a range of teeth straightening options so there's always one to suit your lifestyle and budget.
We place our dental expertise at your service to give you the best adult and children's orthodontic treatment and the appearance you've always wanted.
Flexible appointments (open until 8pm on Wednesdays and open Saturdays)
Guaranteed Fixed Pricing
Straight Teeth Quickly and Safely, depending on your type of bite
We offer A Personalised Service beginning with a Free Consultation to make sure that you get the treatment that is right for you
The First Step to a Perfect Smile
Whether you begin by asking for a copy of our free guide to straight teeth () or want to find out if you are suitable for one of our orthodontic treatments by booking a FREE CONSULTATION, the route to straighter teeth, a healthy smile and glowing confidence is simple. We look forward to hearing from you.
Types of Braces
Invisalign

Spaced, crowded or protruding teeth may already be making you or your child feel self-conscious, so the last thing you may want may be visible braces, which bring more attention to the area.
Invisalign® uses a series of clear aligners which are virtually invisible, to move your teeth gently and comfortably from where they are now, to an ideal position. No one will need to know you're wearing braces and you could have a fantastic looking smile comfortably and quickly.
If your teeth and bite are suitable for treatment with Invisalign®, why not consider straightening your teeth now, with this great technique?
Fixed Braces

Sophisticated, efficient and accurate, Fixed braces have always been an Orthodontist's favourite Go-To treatment. With New advances in Aesthetics and Technology, these systems are still as popular as ever!
Here, our Orthodontist Dr Juanita Paydar discusses her favourite fixed orthodontic systems.
Fixed braces are attached to the teeth and consist of small brackets which are connected together with an archwire.
Both Brackets and Wire are now smaller, thinner, and available in both clear and tooth coloured ( ivory) options.
Dr Paydar's Favourite Aesthetic Fixed Brace options:
Dr Paydar at Indigo Little , loves using Clarity Advanced, and Damon Clear Ceramic braces.For those who do not mind the stainless steel option, this slightly more economical option is also available.
Clarity Advance
These ceramic brackets blend beautifully with your natural tooth colour as they are translucent like the enamel of your teeth. As well a looking great the brackets are designed to enable maximum control with tooth movements in three dimensions.
Damon Clear braces
Damon braces are self-ligating brackets, ie- no elastic ties. As well as minimising friction and thus reducing treatment time, they are also stain-resistant !
If you love your spicy foods and curries, these may be a preferable choice of white brace as no elastic ties, means no yellow staining.
Lingual Braces- The hidden alternative
These braces are attached on the tongue side of the teeth and are delicately constructed so as not to interfere with speech and chewing. Each bracket is custom-made in gold to fit your teeth. So the lingual brace is effectively bespoke Tooth Jewellery!
Here at Indigo Little, Dr Paydar uses the Incognito System, a cast gold lingual brace system, precision made in Germany.

Functional Braces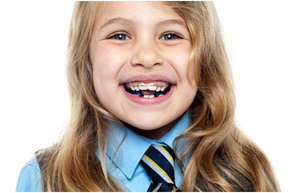 Functional braces, also known as orthopaedic braces used at the right time in a growing child can address problems related to teeth and the jaw relationship.
This treatment is often started before all the baby teeth are lost, and is usually followed by a course of fixed braces, to get the alignment of the teeth and bite perfect at the end.
The results for correcting protruding teeth ( overjet) are especially good. Timing is crucial as if left until growth has finished, the problem may often only be resolved with jaw surgery.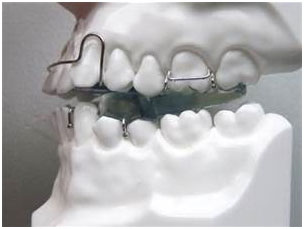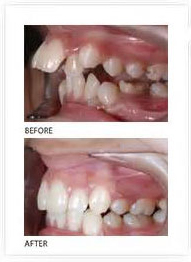 Early Treatment of Children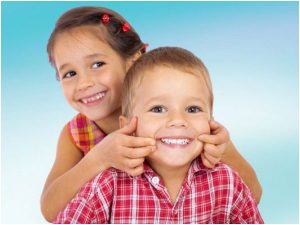 Whilst orthodontic treatment is normally delayed until all the adult teeth have appeared in the mouth, sometimes children can benefit from early orthodontic treatment.
For example, some of the upper incisor teeth may grow through on the wrong side of the lower incisor teeth (called a "crossbite") or a tooth may be impacted and need help to grow down correctly.
Ideally every child should receive an orthodontic examination an orthodontist by the age of 10 to check the teeth are developing correctly.
If your child has not yet been seen by an Orthodontist to assess their growth, why not book a complimentary consultation with Dr Paydar at Indigo Little.

Nileeka Gunawardene
8 months ago
Had whitening done as a pre-wedding treat for both myself and hubby! The team at indigo Little were fantastic from start to finish! We had hollywood smiles for a Bollywood wedding lol! Will definitely be sticking with Indigo Little for all my dental needs.

Marcos Bevilacqua
10 months ago
I spent half day at the Indigo Little practice last week; had my routine check, hygiene cleansing and tooth whitening. The staff is very kind and friendly, the higienist was gentle and Dr Little was extremelly professional and efficient. It was a very pleasant experience and in addition you can park your car right on front for most of the day. I higly recommend them.

Elena Barquero
5 months ago
Dr Little is a very professional dentist. Although I don't like going to the dentist, she always make sure I am comfortable while having my treatment. All the staff is very friendly. So, I always end up having a good time. I had zoom whitening treatment a few weeks ago. The treatment was quick and I could see the effects straight away. I was concerned about possible sensitivity but the treatment didn't give me any at all. I would recommend this treatment to anybody.