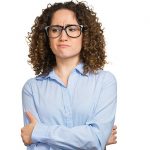 Maintaining healthy teeth and gums can give you a smile in which to be confident. There are some daily habits you can change to improve your oral health.
Key takeaways:
– The buildup of tartar needs professional cleaning as well as daily brushing, so regular dentist visits are important.
– Look for healthier drinks for your teeth because sugar in drinks such as pop causes plaque, which leads to cavities.
– Try sugar-free gum to break a habit of chewing on objects like pens and pencils.
"Chewing on ice while enjoying your beverage might seem harmless, but it's actually too much for your teeth on a regular basis."
Read the full story here https://healthable.org/fix-these-bad-habits-to-improve-your-smile/
Posted by adwords on 24th December 2018, under Miscellaneous