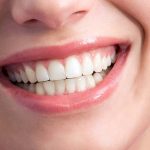 A gum graft is used to treat gum recession around the teeth. It is a procedure in which the periodontist removes gum tissue from the roof of the mouth — then uses the tissue to treat receding gums.
Key points:
– There are three types of gum grafts; free gingival, pedicle, and connective tissue.
– The type of graft you undergo depends on the severity of your gum problems.
– Ensure recovery by eating soft and cool foods, quit smoking, and avoid brushing at the treatment site.
Visit your dentist regularly for checkups.
Read more here:
https://www.medicalnewstoday.com/articles/322115.php
Posted by adwords on 14th July 2018, under Miscellaneous