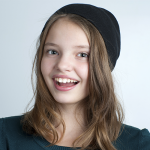 Do you suffer from white spots on the surface of your teeth? This is normally caused by a condition known as dental fluorosis. The chances are high that you received too much fluoride at an early age. While these spots won't affect the health of your teeth, they might make you uncomfortable in social situations. 
What treatment options are available?
–  Teeth whitening procedures can help these spots to blend in.
–  Dental veneers are another option to cover them up.
–  A process known as micro-abrasion may also be performed to reduce the appearance.
Fortunately, dental fluorosis isn't normally harmful to the teeth.
Take a look at how a dentist can treat these white spots:
https://yourdentalhealthresource.com/do-you-have-white-spots-on-your-teeth/
Posted by adwords on 4th December 2019, under Practice Blog