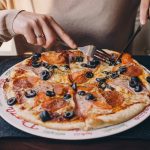 Acid reflux disease is actually one of the most common causes of oral health problems and tooth decay. How can this acid impact your teeth and what risks are involved? Let's take a closer look.
–  Damage occurs when stomach acid is pushed up the esophagus and into the mouth.
–  High acidic content within the mouth will slowly dissolve enamel.
–  This can also lead to a condition known as dry mouth, which will aggravate the condition.
–  A low pH will eventually lead to cavities and other serious tooth-related conditions.
"One of the first signs that your enamel may be in trouble is tooth sensitivity."
When should you see a dentist? Learn more about the warning signs here:
https://yourdentalhealthresource.com/acid-reflux-harms-your-dental-health/
Posted by adwords on 14th May 2019, under Miscellaneous