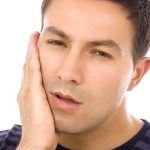 Occasional jaw pain is usually nothing to worry about, but if it doesn't resolve, it may be a sign of several oral conditions that need to be treated.
Key takeaways:
– Jaw pain may be a result of teeth grinding, which can damage your teeth in the long term.
– Pain can also be caused by abscesses or infection.
– This may also be a symptom of gum disease.
If you experience jaw pain that doesn't go away, get it checked by your dentist as soon as possible.
Read the full story here: https://www.glamour.co.za/wellness/fitness-exercise/this-is-why-you-should-never-ignore-jaw-ache-17536395
Posted by adwords on 14th November 2018, under Miscellaneous